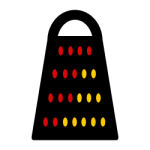 herzlich Willkommen
  Lebensmittel
The German Deli & Grocery is open Tuesday - Friday 10 am to 5 pm and Saturdays from 10 am to 4 pm.
Brot & Brötchen Gebacken Frisch ~ Bread & Rolls Baked Fresh Daily
Holzofen Bread                     Bauernbrot
Whole Wheat Bread              Spitzweck
Multi-Grain Bread                Broetchen Plain
Sunflower Bread                   Rye Rolls
Rye Bread                             Pretzels
Pumpkin Seed Bread
Laugenbroetchen (Pretzel Rolls)
Laugenstangen (Pretzel Sticks)
Importiert aus Deutschland ~ Imported from Germany
Spätzle
Dumplings
Cake Mixes
Baking Aids
Chocolate
Jams
Spices
Cookies
Candies
Kraeuterbutter

Butter

Mustards
Pickles
Pancake Mix
Packaged Breads
Cheese
Quark (USA)
Tea
Coffee
Wine
and much more!
We import Maggi, Knorr and many other brands
Kuchen aus Deutschland ~ Cakes from Germany
Apfelstrudel
Mohnkuchen (Poppy Seed Cake)
Zwetschgenkuchen (Plum Cake)
Apfelkuchen (Apple Cake)
Bienenstich
Schwarzwaelder Kirschtorte (Black Forest Cake)
Homemade then Frozen for You ~ Hausgemachtes Gefroren für Sie
Beef Rouladen
Sauerbraten
Goulash Soup
Spätzle
Stuffed Peppers
Potato Soup
Red Cabbage
Bread Dumplings
Koenigsberger Klopse
Lentil Soup
Potato Dumpling
and Much More!
Weihenstephaner
Hofbraeuhaus Muenchen
Reisdorf Koelsch
Einbecker Schwarzbier
Kloster Andecks
and many more!
Saisonale Produkte ~ Seasonal
Christmasstollen         Marzipanstollen
Butterstollen               Rumstollen
Advent Calendars        Christmas Candies
Liquor Filled Chocolates
Homemade Christmas Cookies
Lebkuchen (Gingerbread)
Some of the German brands and products we carry